Hashtag campaign calls for Knoxville Center Mall changes | News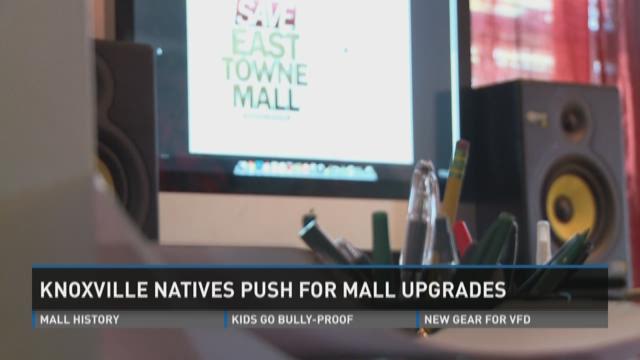 (WBIR) What started as a Facebook post turned into a movement to fix up a big piece of Knoxville - the Knoxville Center Mall. A Knoxville woman and her cousin made a graphic with the hashtag "Save East Towne Mall" that received hundreds of shares.
"I grew up going there, and I'd love to continue having the Knoxville Center there, so my kids can go there eventually and grandkids can go there. And we can have this mall in that area where people can't drive out west," Samantha Anderson, said.
It all started after Anderson's cousin Miguel Martinez made a trip to the mall. He said it looked like a ghost town and reminisced on Facebook about better times.
"When I posted the status about it, my cousin had commented with #SaveEastTowneMall," said Martinez.
It was a hashtag that stuck in their minds. So Martinez put together a banner and they posted it to several Facebook pages.
"I was excited. I thought we could actually do something," said Martinez.
And the number of likes kept growing.
"When she posted it, it was not even an hour before it got crazy," said Martinez.
They created a fan page where people can place their ideas and crowd-source improvements. As well as compile a list of complaints.
"The lack of variety of stores, that's personally what I think is wrong with it," said Anderson.
They say the biggest complaint they see is that people are uneasy going there.
"I would like to see that comfort and ease come back. The smiles that surround it. The warm feeling that you get," said Martinez.
It's a start, but the duo thinks it's just the grassroots push needed to make a change.
Anderson said she has reached out to staff with the Knoxville Center and hopes to work with them in the future to address community concerns.